After facilitating more than 1500 support groups and workshops, I know that caregivers do not have a lot of time. That is why I decided to do "Tuesday's Tips for Caregivers."
Here you can find a 1-4 minute tip that I believe will inspire and assist you on your journey.
CAREGIVERS, YOU ARE NOT ALONE!
---
Weekly Caregiver Tips Intro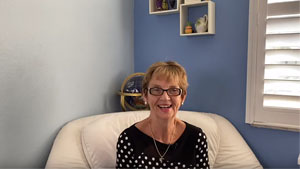 Having a general daily routine with Alzheimer's and dementia care will help caregiving run smoothly. Routines don't need to be set in stone or drab. Instead, they give a sense of consistency, which is beneficial for a loved one, even if they can't communicate it.