After facilitating more than 1500 support groups and workshops, I know that caregivers do not have a lot of time. That is why I decided to do "Tuesday's Tips for Caregivers."
Here you can find a 1-4 minute tip that I believe will inspire and assist you on your journey.
CAREGIVERS, YOU ARE NOT ALONE!
---
Weekly Caregiver Tips Intro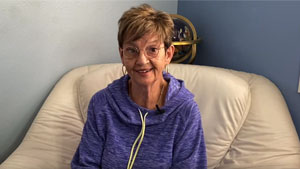 While sitting down, reach down inside the top opening of the stocking. Hold your hand with the palm side down, and reach all the way down into the base of the stocking. ... Don't pull the entire stocking inside-out – you just want the toe and heel area to come out of...