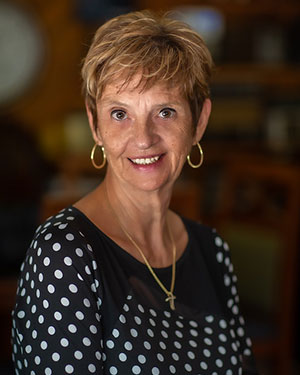 Linda Burhans
If you have ever been around a person who makes YOU feel special, who is warm, compassionate, passionate and giving of herself to all, under whatever circumstance, then you have met Linda Burhans,
Linda Burhans is a national speaker and radio show host dedicated to the mission of caring for caregivers. As she says I am the gal who cares for caregivers with love, laughter and lessons learned.
Her caregiving journey began in 2006 when her mother moved from New York to Florida.  Shortly after, her mother was diagnosed with stage 4 colon cancer.  This was not the plan and this is something Linda hears from caregivers daily.
As an expert in Caregiver Advocacy, Linda has facilitated over 1500 support groups, speaking engagements and workshops for caregivers. She shares lessons learned and coping tools with thousands of caregivers who attend her events or read her work. Her weekly radio show, Tips for Caregivers and blogs provide expert guidance on resources and best practices for caregivers all over the United States.
In her book, Good Night and God Bless, Linda welcomes readers to join her on her emotional, rewarding, and sometimes frustrating journey as caregiver to her beloved mother, Jo McCauley, during the final 18 months of her life. The book offers inspirational messages of unconditional love, loss, joy, sorrow, and a healthy dose of humor for those caring for aging parents.
Linda describes those 18 months as the most rewarding and eye opening of her life. She discovered that there were no centralized sources of information and support for caregivers. She took on the challenge in becoming an expert on resources for caregivers. She learned about different support agencies, benefits, and helpful organizations available locally and nationally.
Armed with the knowledge, Linda set on a path to share these resources and provide support to caregivers everywhere. She speaks with electrifying energy, humor, infectious enthusiasm and contagious inspiration.
She is ever awed by the strength, resilience, and commitment of the caregivers she meets and seeks to remind them that they are not alone. Help is available and it is okay to accept that help. Caregivers that seek to take on everything on their own often decline in health. The most important thing she teaches is that caregivers need and deserve the time and space to take care of themselves.
Whether you read her books, or meet Linda in person, you will quickly realize that she truly lives by her mission: "To acknowledge and appreciate all caregivers as they care for those who can not care for themselves. It is my intention to empower the caregiver, ease their burdens and help them find the joy in the journey through education, comfort and support"
Linda lives in Seminole, Florida and travels throughout the U.S. to speak to audiences to share her story and support caregivers.
An Interview with Linda Burhans
How to Accept and Receive Help with Linda Burhans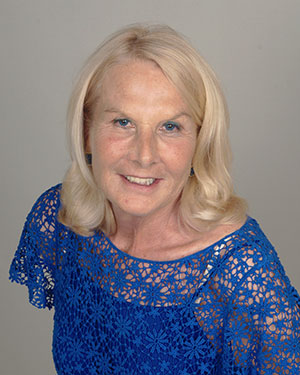 "Lin" Linda Thornley
Linda Thornley was born and raised in Montreal, Quebec.
In her early 20's she moved to Flushing, New York where she met her husband Jack.
In 1981 they moved to Long Island.  Linda worked in the watch  industry and that is where she met Linda and they became fast friends.
Always adventurers and entrepreneurs, Linda and Jack in 1984 moved to the Poconos, Pennsylvania where they purchased, renovated and ran Penns Wood Motel.  At that time, she also became known as The Hot Dog Lady as she had a hot dog truck on the main road in front of the hotel.
In 1984 she moved to Florida where they flipped houses and purchased Larry's Ice Cream Shop in St Pete Beach. Never one to let grass grow under their feet, they purchased a motor home and traveled the United States and Canada in the early 90's.
Sadly, Jack became ill with Alzheimer's and other diseases in 2009 and passed away in 2013. At that time Linda had lost a great deal of weight and was totally exhausted from a difficult caregiving journey. She relates to caregivers since she has walked the walk.  She shares her story with compassion but also laughter. She joined Linda on the debut show of Connecting Caregivers Radio and the rest is history.