By Theresa Wilbanks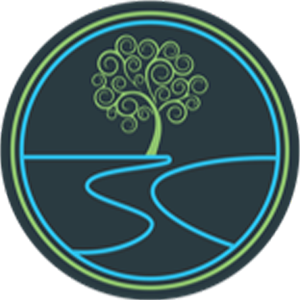 ​I care for my 98-year-old father. I've created our plan and thought it might be helpful to show how we're managing our situation. This is for general information only; please contact your health care team for guidance on your particular situation.
Minimize Exposure
Minimize visitors to your caree's home
Communicate the plan to minimize visitors in advance

Prepare and distribute a note

Neighbors
Eucharistic ministers
Professional caregivers

Place a note on the door explaining that visitors will be limited due to an at-risk resident
Avoid Crowds
Minimize your exposure to the virus in order to minimize your caree's exposure
Work from home if possible
Workout at home or outside rather than at a gym
Stock up on food and supplies to minimize trips to the store – sample list pg. 3
Research food and medicine delivery options
Minimize trips to refuel vehicles and use disposable gloves
Have a Plan
Back up care plans for your caree
Have a plan in case you develop symptoms
Talk to your home care company about their protocol for an outbreak
Prepare for school closures and the challenges that might arise
Discuss possible care needs with local family members, develop a plan
Have a plan in case you need to spend the night or a few with your caree
Make sure that your caree's neighbors know how to reach you
If your caree is in an assisted living facility or a long-term care facility, ask about their emergency protocol plan for an outbreak
Download caregiving.com's Family Emergency Plan
Medical Professionals
Determine how to contact doctors by phone or video chat
Talk with your PCP about steps to take if you or a family member develop symptoms
Talk with providers about back up plans for regular treatments, i.e. dialysis, chemotherapy, wound care
Best Practices
Practice good hygiene
Wash hands as soon as you or anyone walk in the door and wash for 20 seconds
Don't touch your face with unclean hands
Use hand sanitizer
Cough in your elbow
Throw away used tissue
Keep high touch surfaces clean with household cleaning spray or wipes
Stay Healthy
Focus on the basics
Sleep
Healthy eating
Hand washing
Mask
Stay Informed
Fear may spread faster than the virus, so know the sites to trust for information
Know the symptoms
Stock up on staples and minimize shopping
Non-perishable food
Protein

Tuna (Safe Catch)
Beans
Frozen Edamame
Oatmeal
High protein cereals
Nuts
Soups
Health bars

Fruits

Dried
Frozen
Plastic containers ie Dole
Canned

Vegetables
Beverages
Non-food essentials
Bathroom

TP
Wipes
Soaps
Shampoo/Conditioner
Toothpaste
Lotion
Other

Kitchen

Dish soap
Dishwasher soap
Hand soap
Paper towels

Misc

Tissue
Laundry detergent
Hand Sanitizer
Surface cleaner
Disposable gloves
Medicines
About Theresa
Theresa takes care of her Dad who is 98. She is a Certified Caregiving Consultant™ and Certified Caregiving Educator™. Her passion is helping adult children of aging parents prepare for the caregiving experience through education and consultations. She works with the family caregiver on both the emotional and practical challenges of caring for an aging parent. With newfound skills and resources, the family caregiver is better able to navigate the systems and overcome the obstacles which allows them to create a meaningful journey. Visit SustainableCaregiving.com for more information on how to work with Theresa or to read more about her adventures as a family caregiver.
CAREGIVERS YOU ARE NOT ALONE