By: Linda Burhans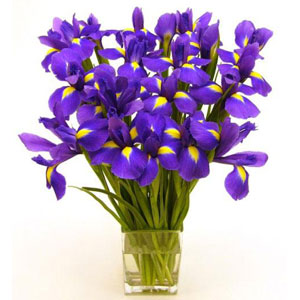 I was very surprised when I received a call from Sally a couple weeks ago. She is definitely a southern belle with that beautiful southern accent that gives me a good feeling.
Sally attended some of my support groups in Florida about three years ago when she was caring for her mom with terminal cancer. After her mom passed away, Sally went back to her home in Georgia.
She told me that she came back to Florida to take care of her godmother, Shirley who also had terminal cancer about 6 months ago.
Shirley was an artist with many talents. Her home was filled with paintings, sculptures and woodworking. But her most favorite passion was gardening.
Shirley told Sally, "Working with plants and flowers is when I feel closest to God. Each bloom is like a wink from Him. It's very powerful and I miss it so."
I always remember you saying Linda that if we love enough, we can always figure out a way, Sally said.
And thank God, she did figure out a way. Shirley was way too frail and ill to go out into the garden. So Sally brought the garden to her.
Sally called all her friends and relatives and asked them each to send a flower pot with soil and bulbs to be planted with a note for Shirley.
The first week 5 arrived and Sally and Shirley planted them in the house together. After three weeks Shirley's room was filled with many pots and wonderful messages. Shortly after that they all began to bloom one by one and when the last one bloomed Shirley made her transition to the Lord.
Sally has taken all the bulbs back to her home to plant a garden in memory of Shirley.
Yes, that's what love is all about!
CAREGIVERS YOU ARE NOT ALONE