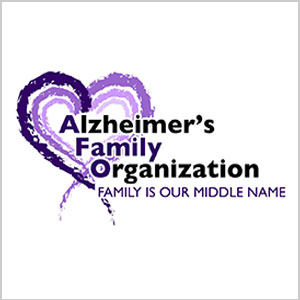 Our mission is to provide educational programs, support services and assistance to caregivers, families and individuals with Alzheimer's disease and other forms of dementia. Our vision is that all those with Alzheimer's or other forms of dementia and their caregivers, will have a better quality of life.
Spring Hill, Florida 34609
Kathleen Winters
352-616-0170
kathleen@alzheimersfamily.org
Alzheimer's Family Organization (AFO) is a community based, non-profit organization focused on helping caregivers with loved ones that have Alzheimer's disease, or other forms of dementia, achieve and maintain a better quality of life not only for their loved ones, but for themselves. Finding this balance enables them to enjoy and appreciate the time they have with their loved one without sacrificing their personal well-being. AFO provides this opportunity through local, caring support, including training, education, support programs, and referral services. When caregivers engage with AFO, they soon realize they are not alone—they have a "family" of caring experts that understands and will stand beside them.
We provide the following services:
Support Groups
Wanderer's Reunification Program
Respite Care Financial Reimbursement
Caregiver's Companion Magazine
ADRD Level I & Level II
Pardon My Companion Cards
Caregiver Learning events
Resource Guide (by county)
Speaking Engagements
Informational website
Emergency Placement Directive Registration Assistance
No Not Resuscitate Forms
Coaching and guidance
We do not receive any funding from any government entity. We rely solely on fundraising, memberships, donations and bequests to provide services in our 8-county service area. We serve: Citrus, Hernando, Hillsborough, Lake, Marion, Pasco, Pinellas, and Sumter counties. We depend on the generosity of the communities we serve which allows us to continue to provide local quality services to those in need.