By Linda Burhans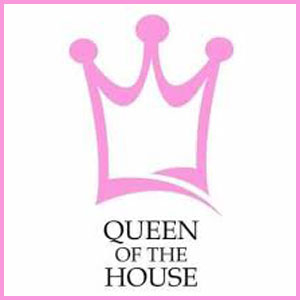 – Paul had been coming to my caregiver support for a while. His wife had early onset dementia and was living in a wonderful memory community.
One day after a support group, he asked if he could meet me one on one.
"My wife is failing and it's breaking my heart." he said.
"In fact, she even has a boyfriend who also lives in the community. Many days when I go to visit her now, she is sitting next to him holding his hand. Sometimes I just sit on the other side of her and hold her other hand."
"I get it " he said. "I know she doesn't really know who I am anymore. But I just miss my girl."
"The one time she does seem to make connection with me though is twice a month when the guitar player comes and plays music for her and all the other residents."
"Linda, did you ever hear that song King of the Road?"
"Sure", I replied.
He took my hand and told me that his wife had written a song around the same time king of the road came out called queen of the house.
"We were young we didn't think to copyright it. We sent the song to Nashville and another artist picked it up. I was angry for a long time but If I could just hear that song again, it would warm my heart. It's all about our family."
It took me a few weeks of searching but finally I found it. A few days later the perfect 45 RPM record arrived in the mail.
I brought the record to a friend and he copied it onto a CD. Then I took the CD and went to meet with the director at the community where Paul's wife lived.
I contacted his children and told him we wanted to make a surprise for their dad. I asked them for photos of their parents around the time their mom wrote the song.
A couple weeks later we made plans to be there the day the guitar player came to visit. We also made sure her "boyfriend" was on a field trip that day.
The guitarist had been playing for about an hour and everyone was having a good time. Paul's wife was sitting there quietly with her head down.
"Any requests?" the guitarist asked.
"How about King of the Road?"our plant called out.
He played the king of the road and then asked if there were any other requests.
Now this was God speaking if you ask me because the next thing Paul said was "I would love to hear the song Queen of the House."
Immediately the song came on. Paul look astonished. His wife slowly raised her head and got up and started dancing with him. Her children were calling out "Mom that's your song."
We then presented them a shadowbox that we had made up with the original record and the family photos.
Paul came to me with tears in his eyes. "Thank you so much Linda. Please come meet my wife."
I sat down next to her and took her hand. She talked a little bit but nothing she said made much sense. Suddenly she just stopped and looked at me and said "Thank you, I love you ."
My heart was overjoyed. But one of the best things that was a result of this day is that now that community celebrates the life of a different resident every couple of weeks.
One resident used to be the donut queen of her town. The community allowed her to go into the kitchen one day with her family and the staff and make her donuts for all the residents.
Another resident used to be an expert golfer. They set up an area where he could golf and also teach the other residents.
Yes, everyone has a story.
CAREGIVERS YOU ARE NOT ALONE