By Theresa Wilbanks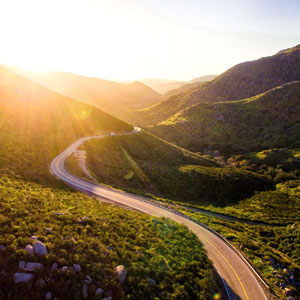 – ​I take care of my Dad who will be 99 this year. Being there for Dad in his 90's is the hardest thing I have ever done. The most difficult was when he was adamant that he didn't need help and it was obvious that he did. I was held hostage, but my captor was telling me to leave. I fought an internal battle and faced a firing squad of fears to reach acceptance and finally feel the truth that was always present.
"When you realize that every stressful moment you experience is a gift that points you to your freedom, life becomes very kind." Byron Katie
My Gratitude Journal was Broken
The dark cloud that covered every aspect of life, darkened each item that I listed in my gratitude journal. Therefore, logging the many things in life for which I was grateful left me feeling empty. I had recently been intrigued by stoic philosophy because it spoke to overcoming obstacles and misfortune by shifting perspective. As a result, I became inspired to look at my situation and caregiving experience in a different light, under a spotlight. I laser focused my gratitude journal on the gifts that were a direct result of caregiving. This practice not only helped me find heartfelt gratitude, but the elusive freedom that had become a meaningless trophy won or lost in many battles.
"The art of living is more like wrestling than dancing, because an artful life requires being prepared to meet and withstand sudden and unexpected attacks." Marcus Aurelius
Ten caregiving realities turned into gifts
1. Caregiving is lonely. Once I maneuvered through Dad's resistance to help, I found a whole community of people who support the experience.
Friends and family often scatter. We want to do it all ourselves and then when we need help, we are too overwhelmed to find it. I am grateful for the tremendous community of family caregivers and for those who are my support crew on this journey.
2. Caregiving can be all consuming. After getting systems and routines in place, I was able to spend time helping others.
While Dad is still a priority, the opportunity to help fellow family caregivers has provided a tremendous amount of healing and satisfaction. In addition, each time I volunteer to help seniors, I meet more amazing people and the caregiving community grows larger and stronger.
3. Caregiving is stressful. I realized my resistance to accepting help and letting go was creating the chaos I was trying to control.
I cultivated coping skills that will serve me well beyond this experience. As a result, I developed strong accepting help muscles and letting go muscles.
4. Caregiving is isolating. As a recovering extrovert, I now find my Zen in nature and solitude.
I could not escape the overwhelm of caregiving even when I stepped away physically. It chased me on my runs, infiltrated my thoughts on errands. I began to crave quiet alone time and let nature provide healing. Watching sunrises and sunsets with the birds has become my church.
5. Caregiving feels hopeless. I had drifted away from the power that connects us all.
My search for peace led me back to connectedness, mindfulness and hope. The gift for which I am most grateful is also the most unexpected, I am back on a spiritual, meaningful path to understanding and accepting all that is.
6. Caregiving leaves little time for self-care. I became tired of the exhaustion, the hangry drive through runs, the missed workouts and made a plan.
I created a fueling strategy that helped me maintain mood and blood sugar. I became disciplined about hydrating. I started running again and over a few months lost 20 lbs. and felt better overall. I now consider routine and protein my sustainability super powers.
7. Caregiving shifts our priorities and we often put our future on hold. I forced myself to look at the future, embraced the opportunity for growth and for developing new skills.
The intensity of the caregiving role can impact our future well beyond the time our care recipient has passed. Years can be spent drifting without a purpose as we struggle to redefine ourselves. We change through the experience and we are better for having gone through it. I am more prepared for the next caregiving role. I started a business to help caregivers navigate the challenges. I can't think of a greater gift than the opportunity to help others.
8. Caregiving challenges a marriage. My husband and I are a team; I am grateful beyond words for his support.
We have learned together how to better manage adversity. Daily we deal with new challenges that tip the harmony. We work toward balance and try to anticipate and prepare without fear. The result is a stronger relationship and stronger relating skills that will serve us into the future.
9. Caregiving is a reality check. Denial of death is no longer an option.
Our society discourages talk about aging, long term care and death. This experience has opened my eyes to the damage caused by our denial and fear. I have embraced aging with a new perspective and want to determine my own long-term care options sooner rather than later. I hope to empower many with the confidence to start having these difficult conversations well before the need arises.
10. Caregiving is overwhelming. I found strategies to help me manage the emotions and minimize regret.
I was overwhelmed by the trifecta of caregiving emotions – guilt, anger and resentment. It took work, but I leaned in and found my way to acceptance. My relationship with Dad has improved beyond measure and I am able to appreciate him for who he was and who he is today.
These are the top 10 gifts received from my caregiving journey and I continue to collect gifts and souvenirs along the way. Dad still insists that he can "take care of himself", but I no longer hear that as a call to battle. As the Beatles so perfectly summed up life, "In the end, the love you take is equal to the love you make." I wish you all many gifts and lots of love on your journey.
About Theresa
Theresa takes care of her Dad who is 98. She is a Certified Caregiving Consultant™ and Certified Caregiving Educator™. Her passion is helping adult children of aging parents prepare for the caregiving experience through education and consultations. She works with the family caregiver on both the emotional and practical challenges of caring for an aging parent. With newfound skills and resources, the family caregiver is better able to navigate the systems and overcome the obstacles which allows them to create a meaningful journey. Visit SustainableCaregiving.com for more information on how to work with Theresa or to read more about her adventures as a family caregiver.
CAREGIVERS YOU ARE NOT ALONE