Are you concerned about an elderly loved one taking medications?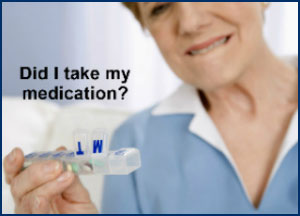 Medication Call Reminder can help them take the right medication, right dose at the right time and send you notifications for peace of mind. Phone call or text reminders are easily set up to help your elderly loved one take medications on time daily, and every day for better health outcomes and quality of life. You choose the best time to call or text and the system does the rest. If you're hoping to keep up with multiple prescriptions for yourself or loved one—this is an affordable option!
HOW DOES IT WORK?
customize schedule online for when, what and how to take prescribed medication.
automated voice or text messages reminds end user to take medication.
end user's intent to take medication sent to a family caregiver or health care provider by text or email to monitor compliance.
Convenient Scheduling
Simply schedule times to have calls come in.
Caregiver Notification
Real time monitoring for assistance.
Personalize Greeting
Record and upload a personal message.
Activity Report
Monitor and track reminder call activity.
Plan 1
$9.95/mo.
One (1) reminder call or text message.
Plan 2
$14.95/mo.
Up to three (3) reminders call or text message.
Plan 3
$24.95/mo.
Up to five (5) reminders call or text message.
Check for Home Safety
$9.95/mo.
Up to three (3) calls for reassurance to check on elderly and notify caregiver for assistance.